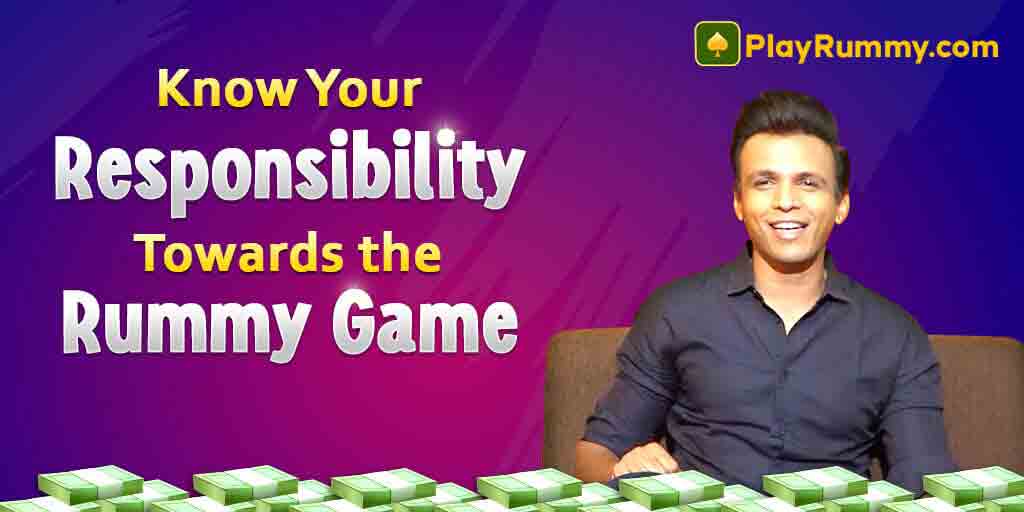 We know that we mostly start playing an online game to escape the responsibilities of our lives. We want to immerse ourselves in a digital reality where our actions won't have the same dire consequences as they would in the real world. But the line of consequences between the digital world and reality become blurred when real money is involved. This is why rummy players need to be extra cautious when they play this game on a regular basis.
Things to Remember When Using a Rummy App
Rummy is one of the most popular games in Indian households. And ever since the pandemic, many players have shifted to online rummy platforms to enjoy this game. It's easy to lose track of time and the money you have invested in the game. Which is why The Online Rummy Federation (TORF) advises all rummy players to keep an eye on their gaming patterns. Some of the points a player should always be aware of are:
Choosing the correct platform: If you search online, you will find many online rummy game platforms that claim to be safe and secure. But it is important that you do your research and choose a platform that keeps your transactions safe. Playrummy.com is one of the most trusted and secure rummy app out there.
Are you 18 years or older? : Now we all know this question is often lied about on online platforms. But playing a card game, especially one involving online money, should only be played once you reach a certain age. So, if you are underage, we advise you to wait till your 18th birthday to play with real money!
Respect the set limits: Most online rummy games have a limit set to how much money you can invest in a day. It is highly advised to respect the limits so that you don't overindulge.
Keep a budget: One of the best practices while playing a rummy game on a regular basis is to keep a set budget of how much money you are going to invest in the game. Whether you win or lose, don't spend a penny over the budget you have set aside for the game.
Losing fairly is better than winning by cheating!: The spirit of a game lies in its participants respecting the rules of the game. The rush of winning real money often pushes players to use unfair means to succeed. Most platforms have a zero-tolerance policy against rummy players who cheat. So, keep it fair and enjoy the competition or you may get banned from your favourite game!
Build your skills before you make a bet: The more you play rummy, the better you're going to get. It is, therefore, important that you build your skills by playing the free games for a while. And once you have enough confidence in your skills, then you can play with money.
Remember the option of self-exclusion: You don't have to wait for the game to tell you that you are overindulging. Platforms like PlayRummy.com have an option of self-exclusion. Players can request for their accounts to be temporarily blocked. A rummy player can choose the time limit like 48 hours, 72 hours, 1 week, 2 weeks, 1 month, 2 months, or 6 months for their accounts to be blocked. This action cannot be reversed and this helps players who are having a hard time weaning-off of the game.
Keep your emotions in check!: Rummy is a game that is best played with a cool head. Don't play when you are not in a clear mindset. Don't make this game a coping mechanism for when you want to ignore certain emotions.
Be careful what you share!: You may make a lot of friends on an online rummy table, but sharing your sensitive information to anyone online can spell trouble for you. So, make sure that you do not share your personal information with anyone.
It's just a game!: Remember why you started playing this game. It is meant to be a break from your daily grind. Overindulgence in the game can diminish your fun and turn this game into another worry of your life. Losing is part of any game and you need to be wary of when you have to back away from the table. Do not try to break a losing streak by playing one hand after another.
Balance is Key!
Just like real life, the key to maximising your fun is to have the right balance between how much you play the game and how many breaks you take. Your finances and your time are your own responsibility. To keep the fun alive for a long time, keep the tips mentioned above in mind and keep getting better at your game!