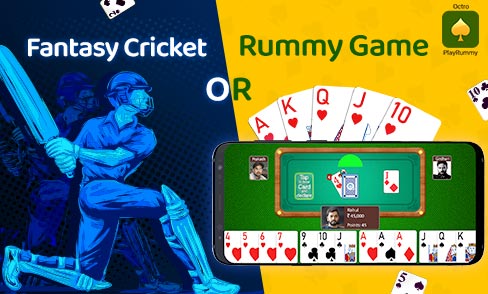 In the late 1990's and early 2000's the online gaming industry was coming up as a new form of entertainment and leisure activity. It's a little over two decades now and the online gaming platforms today are blooming with leisure options for every age group and gaming preference. Its valuation globally today is $21.1 billion and a player base of 2.69 billion. The growth's been staggering in a very short span of time and according to experts the industry will continue to grow further in the next decade as well.
Online Games in India
In India while there are various online games from a lot of platforms both new and established, the two major categories are the online card games and fantasy cricket. In online card games it is online rummy which is really popular in India. The reason behind online rummy and fantasy cricket becoming the top most choice among players is that all of us who were born before online gaming became a rage played cricket or rummy with our friends and family.
Real Money Games
Online gaming companies in order to cash-in on these interests of ours made games like online rummy and fantasy cricket. Today, there are a lot of options in both. As a part of the real-money games (RMG) commonly called real cash games, players can show their skill in the games they like and win big cash rewards.
There are a lot of players who like both these real cash games but have limited resources in terms of putting their hard earned money to play these games. It is because of this resource crunch people sometimes get confused as to which real cash game to play.
In this we will try to provide a solution to the dilemma by explaining certain points which a player should consider before choosing between online rummy or fantasy game of cricket.
Freedom to Play:
If you like both online rummy and fantasy cricket, the first thing you should ask yourself is which of these two gives you the freedom to play anytime. Here online rummy is clearly ahead of fantasy gaming because you can play rummy anytime and anywhere depending on your schedule, it isn't the case if you want to play fantasy cricket. Fantasy cricket can only be played during match days. While you can select your teams in advance, you can't exactly be involved in the game before the players who have been picked in your team actually play the game.
Reliance on Skill:
While both online rummy and fantasy cricket are considered games of skill and knowledge. In online rummy an individual is solely responsible for his game. In fantasy cricket even though you can pick a player in your team, you will be dependent on them performing on the field for you to gain any points and win any rewards.
Interruptions:
As a player as long as you have a stable internet connection there are no interruptions while playing online rummy games. This however isn't the case with fantasy cricket because cricket being an outdoor sport can have weather interruptions hampering the result for the team you've created.
Variety & Game Modes:
When you play online rummy you will have a lot of variety to choose from when it comes to game modes. Most good rummy apps have at least five to six modes of rummy along with various other tournaments that players have the option of choosing from. In fantasy cricket though there are no different game modes. These days cricket is usually a four-format game which includes Tests, ODIs, T20s and T10s but all of them are played in similar modes. At max may be there would be different game tables depending on the total prize pool but in fantasy cricket. Hence, if you are looking for more variety then online rummy is what you should play.
Declaration of Result:
In online rummy results are way faster than fantasy cricket. Sometimes rummy players get done in under 5 mins and walk away with their rewards. However, if you play fantasy cricket you can only come to know of the results once the game is completed and it can be as long as five days when it comes to test cricket.
While you can choose to play both online rummy and fantasy cricket but going by the five key points shared above it is online rummy which is better. We hope reading this blog would help you make an informed choice regarding which of the two real cash games to play.