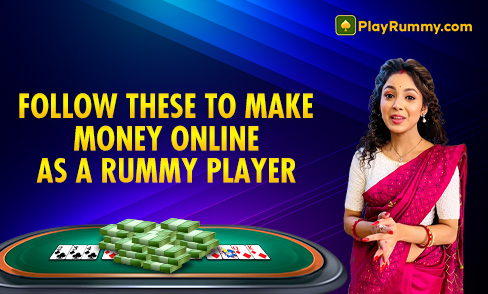 Rummy needs no introduction to Indians. This game has its roots deep into India's culture. Whether you live in a rural area or a metropolitan, you will find rummy lovers everywhere. While the younger fans tend to play just for the fun of it, the older fans also have monetary gains on their minds. What can be better than some extra cash in your pockets to add to the glory of a win! Online rummy has also evolved to quench rummy lovers' thirst for cash prizes. Rummy is classified as a skill game, making it completely legal to play and to win money. While there are many free-to-play rummy online platforms out there, real rummy players tend to migrate to the ones that offer real cash prizes. If you want to join them and increase your bank balance by playing a rummy cash game, then here are a few tips for you.
Choose the Right Platform to Play Online Rummy
If you want to earn money safely by playing rummy online, it is important to choose the safest and most trusted platform. But before that, you need to choose a platform that offers cash rummy games. There are plenty of platforms that only offer free rummy games. You can use these to practice and improve your game. Once you have enough confidence in your skills, shift to a platform that offers real money rummy games. It is also important to research how safe the platform is. Choose one that has a TORF certificate and is approved by the government. Since real cards are not used for online games, making sure that the game is fair to its players is imperative. Platforms like PlayRummy.com app have a certified RNG (random number generator) software that keeps the distribution of cards random. This assures unbiased games where you can show your skills and be rewarded for them.
Play Rummy Cash Game and Tournaments on Cash Rummy App
Though you get many welcome bonuses and cash on completing daily missions, the main way to earn money by playing online rummy is through cash games and tournaments. Both cash games and tournaments offer huge cash rewards to players. But winning them is not as easy as you might think. There are several rounds and multiple tables where you will have to prove your rummy skills. You can choose points rummy, pool rummy, or deals rummy to play. You will find several players just like you who will be aiming to win the big prize. Beat them all and the prize is yours!
Deals, Bonuses, and Free Entry Tournaments
Platforms like PlayRummy app offer their players free cash on registering with their app. This allows players to begin their rummy journey and win bigger prizes. There are also many offers and bonuses that are available regularly where you can increase the amount of cash in your rummy app wallet. There are also many free-to-enter rummy tournaments which offer cash prizes, though the amount of winnings is a fraction of what you might win in a pay-to-enter tournament.
Few Tips and Tricks to Help You Improve Your Rummy Cash Game
The more games you play, the better you will get at rummy. Here are a few tips to get you started on your rummy journey:
Focus on completing your pure sequence first. A pure sequence is mandatory to make a valid declaration. Therefore, it is a good idea to complete one first and then focus on your other sets and sequences.
Use your jokers wisely. Depending on the variation of rummy you are playing, you may have the two printed jokers in the game, or you may be playing with wild jokers. A wild joker is a card chosen randomly before the game starts, and all cards of that rank become the joker. Use these wild jokers wisely. Using them as their face value diminishes the role they can play in your hand.
Observe the cards that your opponent is discarding and picking up. This will give you an idea of what set or sequence they might be aiming for. With this knowledge, you can delay them from declaring by holding on to the cards you think they might need. This will also give you an idea of what card they are holding, so you don't end up waiting for those cards to be dropped and focus on making some other set or sequence.
Use these tips wisely and implement them on your online rummy game, and soon enough you will be making money by playing your favourite card game. Our recommendation of a rummy platform is PlayRummy.com. The transactions are super-fast and secure and the game is fair to all its players. Download the PlayRummy app now and monetize your rummy skills!