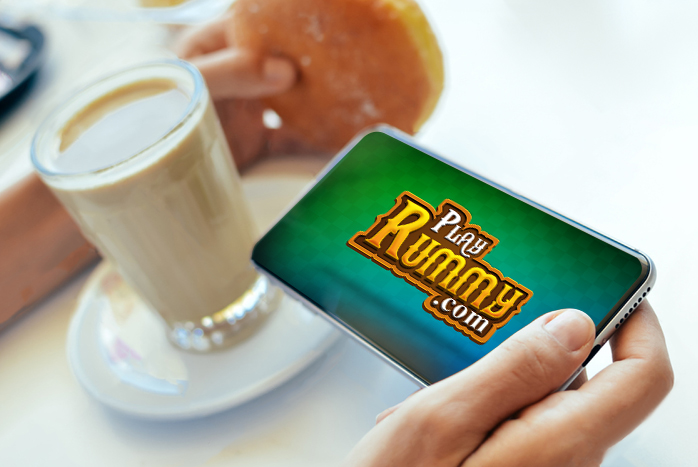 Enjoying your time with the people they mean the most to you is what everyone wants in these times of workload, tight schedules, and hefty routines. Not everyone these days gets to meet their friends and family too often let alone have a considerable time to enjoy with them. The world of the internet has managed to pull that gap close enough for people from all over the world to interact with each other even if they are far apart. Online rummy game is one of the ways which bring people from either edge of the world to have fun with each other anytime they want or at any place of their choice
Entertainment is what everyone is looking for these days. Playing games is one of them. And when you combine it with different kinds of food choices like snacks, small-eats, finger-foods or beverages, there are few modes of better entertainment than that. Refreshing your mind with some food and beverages, while you are going at it in online games can certainly help your levels of energy throughout. Certain foods not only help in increasing your energy levels, but they kind of also leave you with a happy feeling when you are playing the games. On the other hand, there are quite a few snacks that you could grab a bite to refresh your mind and boost your energy when you are using your mental skills for card games like the Indian rummy.
Here are some of the food suggestions that you can take away while playing the game of rummy that you love so much.
Rummy at home
Getting back home after a hard day at work, pondering at stuff that you want while you are relaxing at home. Rummy being the fan-favorite, wanting to catch up with some online rummy games the food options are unlimited. From home beverages like a piping hot tea or coffee or hot chocolate to interesting fruits juices and milkshakes, pep up your mood to a game or two of online rummy. In case you have the time and would wish you pamper yourself, then you could definitely opt for some fried snacks like potato chips, pakoras or nibble on some popcorn, cheese bites or a slice of pizza too.
Rummy on the go
People, while playing rummy on the go when they have so little time to relax and play the game that they love, can also combine with on the go type foods and beverages. Playing rummy on the smartphone is indeed an incredible convenience for those who are on the go. As you can now play rummy online anytime anywhere. If you are such a busy person, then try combining hassle-free food indulgences with your rummy playing activities. Munching on assorted nuts and dry fruits makes for a great food combination while you are playing on the go. For one, they are 'no-mess' kind of food items and secondly, they are a great source of energy boosters in addition to activating your thinking too. Light and healthy foods should be your options while playing on the go. Although health and refreshing drinks do score a chance here, nuts and dry fruits undoubtedly emerge winners.
Rummy on different occasions
In India, rummy has been the star of most households when it comes to different occasions and festivals. Indian rummy has been a 'must-have' thing at Indian functions and occasions. The family get-togethers are never complete without playing rummy games with the family members and friends on such occasions. Online rummy is a notch better when compared to its traditional counterpart, the offline rummy, in terms of its entertainment quotient and rewards too. During such occasions, you could plan for interesting eats to not only enthrall your guests but make sure they complement the upbeat mood of the event. Small-eats, beverages, finger-foods, fried snacks etc. the list goes endlessly.
Rummy more than just a game
Games hold a special place in our lives. But, card games like Indian rummy help in creating those special moments which we cherish for the rest of our lives. Rummy helps not only in enjoying your spare time but also to maintain good health overall and also being social connecting with people from across different locations in the world.
Connect with Us for Trusted Portal to Play Online Rummy
Do you have any queries in your mind regarding how to play rummy? Then have a word with our team right now, call us or drop an email at [email protected] Hence, do not hesitate to connect us whenever you need help.
So open the PlayRummy app now and win big cash.