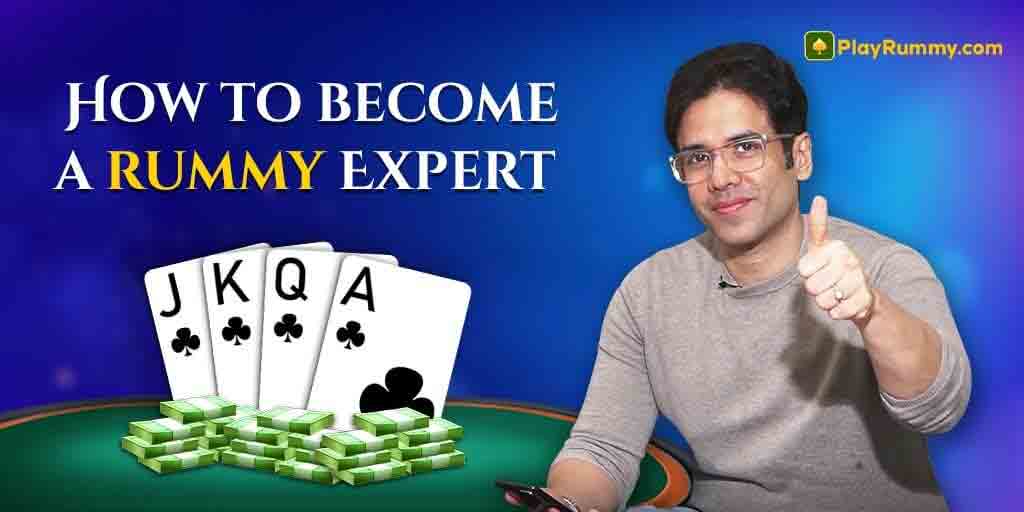 The rummy game is the traditional card game which has become immensely popular in the past two decades because of the affordability and reach of  the internet as well as the boom in the smartphone market. The paper and plastic playing cards now appear a thing of the past have been taken over by the online card games which millions of players daily enjoy on their phone today. Like the offline rummy game the online versions of it are also skill based. If you like playing rummy want to be considered as an expert in it then in this blog we are going to let you know certain steps following which you can become one.
Know The Rules Thoroughly:  Rules in any online rummy game are sacrosanct. The way to learn them is after you have downloaded the rummy app on your phone do a detailed reiki of the game and how it's played. Visit the game's website, go through the rules and all the FAQs (Frequently Asked Questions) thoroughly, watch related videos on YouTube and if there are any on the gaming platform itself, make notes of the rules you didn't understand. Get in touch with the support team of that rummy game. After you as a player make all these efforts, you would have taken the first step to become a rummy expert.
Check Out Tutorials: To become an expert in this skill game you can make use of the video tutorials which are available in the form of videos and text on various platforms online. Going through tutorials will help you understand the finer points of the rummy game. Watch or read these tutorials religiously, not once or twice but till the time you become aware of every possible scenario that you could face playing the game. Go through these tutorials can guide you on how to play rummy like a pro. The good things is that watching or reading the available tutorials multiple times won't cost you any money but just a few minutes of your time and by doing the exercise regularly you will become familiar with the terms used in the game and also some moves.
Practice Hard: Practice makes a rummy player perfect. Like most things in life the more you train your brain playing online rummy the better you will become at it. Before playing this online card game, players should get themselves acquainted with the game by sweating it out on the practice tables and playing the game which is available for free on various rummy apps. Practice hard and try to learn all aspects of the game before entering the real money tables because the stakes are higher there.
Observe Others Play: Every expert was once a greenhorn and it won't be different if you want to become an expert as well. Another step that will help you in becoming really good at the game is watching a lot of other rummy players play the game. It will prepare you to learn from the mistakes those players make in real gaming scenarios. If you as a new player can watch others play, it will you ideas to deal with various scenarios that are facing on the rummy table.
Start Small: Rome wasn't built in a day and you too won't become a rummy expert overnight by splurging money on the rummy table only because you can. So, don't just ever sit on an online rummy table for the first time and splurge. While it is said that in rummy no risk means no reward but don't follow this principle at the beginning. On your journey to become a rummy expert chances of losing games and facing a few setbacks are more because of inexperience. A big loss could shake your confidence and deter you from playing the game again. So, always start playing on small tables. If you lose, it can be recovered easily and a win might not give you lots of money but it will certainly provide a boost to your confidence.
Never Chase Losses: Playing any online card game especially rummy should come with self-imposed limits. A player should never ever go overboard and play more than their risk handling ability and capacity. If you have lost cash, don't just play rummy game to recover it. Chasing your losses is a poor rummy strategy which can hinder your journey to become an expert. The perfect approach in such a scenario is to take a break, analyse your game, reassess your strategies and only play again when you are in the right frame of mind. At PlayRummy, we have a cap on how much money a player can deposit to play the rummy game. This reduces the risk factor for players.
Don't wait anymore and begin your journey to become an expert by playing rummy on the best rummy app now.