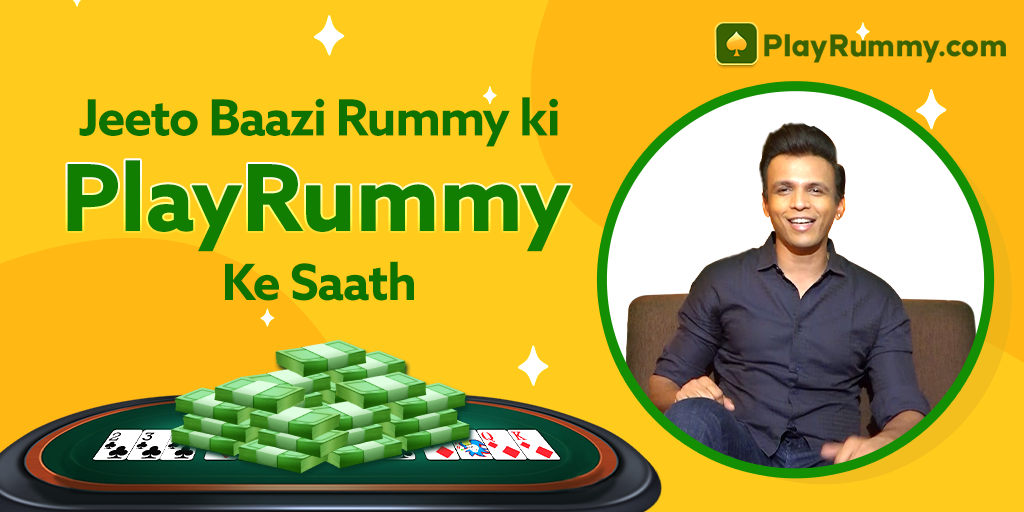 Card games have had a deep root in Indian culture. The earliest card games can be traced back to the 16th century, brought by the Mughal emperors who learned them from central Asia. Over the years the games have evolved to range from fun and easy ones for children, to complex and immersive ones for adults. One of the most popular games to emerge from the lot is Indian Rummy.
Online Rummy Platforms
Nothing beats the fun of sitting with your friends and playing a lively game of Indian rummy. But it's not always possible to find time to gather up your friends who are all busy with their lives. That's where online rummy platforms come to save the day. There are numerous rummy platforms out there for you to choose from. But none come close to the experience you will have on this app.
Why PlayRummy?
When it comes to online rummy platforms, PlayRummy stays on top of the competition because of its smooth gameplay and easy-to-navigate interface. With millions of players and various game modes and tournaments to choose from, your experience stays fresh and you get to play with the best and test your skills.
There are several advantages this app has over other platforms. Some notable ones are:
1. Smooth Gameplay: Nothing puts a kink in game immersion as a laggy or choppy gameplay. The platform has one of the smoothest and cleanest gameplays out there which lets you fully dive into the game and focus on your strategy. The interface is easy to navigate and even depositing and withdrawing money is a hassle-free experience.
2. Accessibility: The world may be divided into Android and iOS users, but the app does not differentiate. Its smooth interface is available for both operating systems which allows players to enjoy the game with a wide variety of players. Just visit the website and download the game to join the fun in a matter of seconds.
3. Rewards and Gifts: A reward can make all the difference in a player's gaming experience. To keep the players engaged, the app provides several rewards and gifts to motivate the player to keep playing and improve their game. For a beginner, it's important to reward their efforts to understand the game so that the player is aware of the progress they are making.
4. Easy and Safe Withdrawal: Playing with real money online always has players concerned about how safe the transaction is. The app uses a variety of encryptions to keep all the transactions safe and smooth. There is also a zero-tolerance policy against cheating and all necessary precautions are taken to keep the game secure.
5. Joining Bonus: When you register with the app, you can win up to Rs.130 as a joining bonus. You can turn this bonus into a profit without investing any of your own money.
6. Plenty of Variety to Choose From: The platform offers various game modes for the players to choose from. If you are a beginner, you can choose the game mode that suits your strengths and then build your game from there.
7. Keeping it Fresh: The app keeps introducing tournaments to keep your experience fresh and enjoyable. You get to compete with players from all over the country and see where you stand among the rest.
8. Customer Support 24/7: Our customer support team is dedicated to solve all your queries and grievances as quicky as possible. You can contact the team through call or e-mail and they would provide you with a prompt response.
9. Fair and random card generation: Players on online card game platforms often complain that the card generation and deck shuffling seem pre-defined and unfair. The app uses a special algorithm (RNG) to generate random hands for players.
PlayRummy Cares
Every platform wants players to spend as much time on their game as possible. But playing a game like rummy which uses real money can spell trouble for your wallet pretty quickly. The platform always promotes responsible gaming so that the fun never runs out. There is a daily deposit limit for every player so that the app can warn the players against overindulgence. If a player exceeds the set limit, the game cautions the player to keep the spending under control.
Khelo Rummy Ki Best Baazi
Whether you are an experienced player or just beginning your journey into the rummy realm, the app provides you with an experience that is tailor-made for you. It is imperative to choose the right platform when you intend to play with real money, and PlayRummy is at the top of the game. So, rest assured that your money is in safe hands, and dive-in aur khelo rummy bindaas!