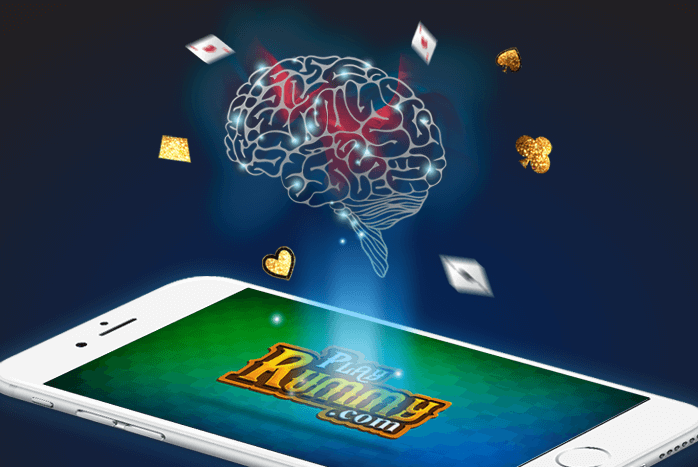 Gone are the days when people were happy with the indoor or card games. Nowadays people are into virtual games and what can be the best virtual partner then Rummy. Online rummy is insanely famous these days among the youth and people are coming in flocks to play Rummy online.
Today we are going to talk about how playing Rummy can increase your brainpower. It is a known fact that with concentration and focuses brainpower increases. Playing rummy is a tough game. It desires focus and concentration from the player and for this reason, it is definitely the best game for brainpower.
Brilliant observational skills
Playin g Rummy online is not an easy thing. Unless you have amazing observational skills then there are chances that you are not going to be successful in Rummy. Online Rummy increases brain power by making the gamer best in observational skills. At every single stage, the gamer has to focus on a lot of things. He has to see which card was discarded and which was picked. On the other hand, it is also the duty of the gamer to analyze the game with his analytical skills. He has to keep track of all the moves his opponent is making. Rummy is exceptional and it offers brilliant observational skills to the gamer. One can utilize these observational skills in real life to be a pro as well.
Increased Focus
It is said that if we can focus on something for a longer period of time then we tend to achieve it. For all those who lack in focus should definitely go for online Rummy.
Rummy is a brilliant game for increased focus and concentration. If you think that you are lacking in concentration and focus then nothing can be a better option than online Rummy. With continuous practice, one gets better in Rummy and focus. With the practice, the gamer eventually is able to rearrange his tactics and strategies. With continuous practice and focus, the game eventually wins the game. If Rummy teaches anything then it is dedication, focus, concentration, and brainpower.
Ability to make Quick Calculations
Rummy is that game where you have to make quick calculations. Once a person becomes habitual in playing Rummy then he gets to know about all the strategies of making quick calculations. In online Rummy a gamer is making fast calculations every other minute. He is calculating points every single second. Online Rummy teaches the gamer basic mathematical calculations and along with this Rummy also makes the gamer better in the quick calculation. Rummy is an amazing and exceptional game and it is the best online game for making the right choice and right calculation.
Mind reading abilities
In online Rummy the gamer has to see every single second what the opponent is up to. In other words, by playing Rummy the gamer become able to read the mind of his opponent in the brilliant way possible. This is that amazing skill that alone makes Rummy the most exceptional game in the virtual realm. The continuous playing of rummy increases brainpower because with Rummy the gamer is able to understand what his Rival is thinking or what card he made discard or pick.
Ability to make the right decision
With online Rummy it is possible to have the ability to make the right decision. When a gamer is playing Rummy then he is making decisions every other minute and he has to decide which card he has to retain or which he has to discard. The continuous playing of online Rummy makes the gamer exceptional in the right decision-making skills. Decision making is not an easy thing and one is only able to make the right decisions with the passage of time. Rummy is a wonderful game because it blesses the gamer with the ability to make the right decision. These strategies and tactics which one uses in playing Rummy can be used in real life as well.
The sense of competition
Rummy is brilliant for a sense of competition. Most of us are not making any waves in real life because we don't have in us a sense of competition. Online rummy is exceptional in sowing the sense of competition in all the gamers. The basic target of online rummy is to win. When the gamer is aware that he has to win the game then he is oozing confidence. This sense of competition is very essential to succeed in life. If you are one such person who is not very good with confidence then download Rummy or enjoy it online to be best in it.
If you want to increase your brain power, dedication, will, focus, concentration and calculation then online rummy is your go-to option. Play this brilliant game online and be the best in things.
While you're at it, take a look at our other Rummy Blogs now!