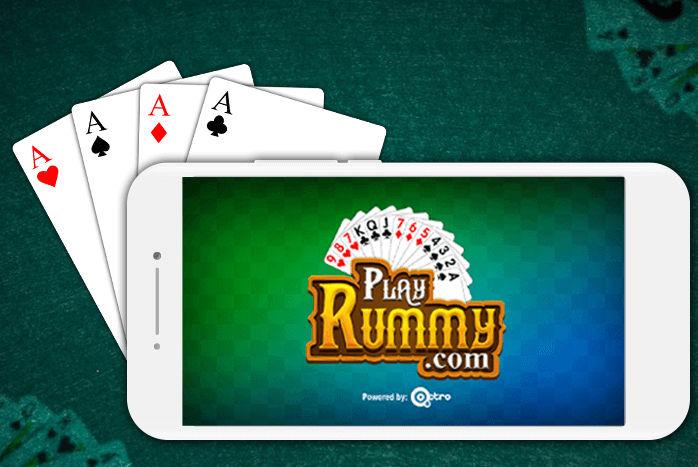 Rummy is already a popular traditional game and it feels like something is missing in any event or get together if we don't play rummy online in the end. People nowadays are fond of playing rummy at parties. Considering all the ages in a gathering everyone loves playing rummy in almost every household. Considering the fact that technology has grown so fast. It has been also developed very well. These online platforms have introduced rummy online in the digital world and have gained great popularity. You can easily play online rummy at the comfort of your home.
There are a few key points that make this game a leader in the digital world.
#1 Bonus and prizes
This game gives you a different bonus and prizes if you win in a game just by playing online. This is one of the main features of the rummy game to add a bonus to your points by just playing the game through your smartphone.
#2 Start the game anytime you want
Digital rummy has now given this ease that you can play the game anytime you feel like playing or you want to play or when you have time to play. So, the digital rummy giving you the most of your time without going anywhere. You just have to download the app on your PC desktop or your smartphones.
#3 Tournaments
The online rummy game provides you with a variety of tournaments according to your score or points you have gained just by playing the game. There are different apps currently for rummy games. Each is claiming to have the best offers to its players. You can choose any website or rummy app of your own choice and start playing thrilling tournaments from your smartphone or laptop by just sitting at home and spending your leisure time playing your favorite game with just one tap. Only the rummy lovers would love to play the tournaments.
#4 Connections and interactions
The digital rummy game connects you with different people with different cultures and traditions around the globe. This game helps you in finding a person like you who is a rummy game lover. You both enjoy the game. The most important thing is that you can connect with anyone without waiting for your friend or family to join you on these platforms online.
#5 Fair play and well organized
The online rummy has given the players a different style of interacting and connecting. Apart from the traditional way of playing the rummy game like one person has to shuffle the cards, the other person has to write down the scores. The digital gaming system has made things easy. These things are done automatically by the system. You can log in to your account without worrying about if someone could steal it. The rummy online game you play with your smartphones are well secured. The apps are user-friendly. You will enjoy playing the rummy game online (if you have knowledge about the rummy game) because of the unique graphics of the game.
#6 Variety of games offered by different websites and apps
The online rummy game gives you the benefit of playing the game according to your choice of version. These online games allow you to play 13 card rummy or 21 cards rummy depending on your skills, experience, and mood. These platforms also have a huge number of players active. You can learn by playing with the beginners then experience and after that, you can play with the professionals too.
These opportunities are for online exposure with the game only.
#7 Cash investment with secure websites
The rummy game provides you with different tournaments by investing some money and if you win that game, you will win a cash prize which can be withdrawn within 48 hours. these platforms are safe to invest your money if you want to earn a little more while having fun as well.
#8 Free sign up and bonuses
You can win free bonuses just by signing up with your email address. You can use these bonuses in playing the tournaments and win cash prizes and gifts on weekly, monthly or daily bases.
#9 Tutorials for the players
You can also see the tutorial for a different type of variant and learn from it. You can make yourself a pro in it without having a struggle. There are so many tutorials to guide you about the tips and tricks of the game which will help you in winning different tournaments. You can enjoy the rummy online game. This game is really fun to play on Sundays. Avail the special tournament offers and make your weekend enjoyable.
While you're at it, take a look at our other Rummy Blogs now!