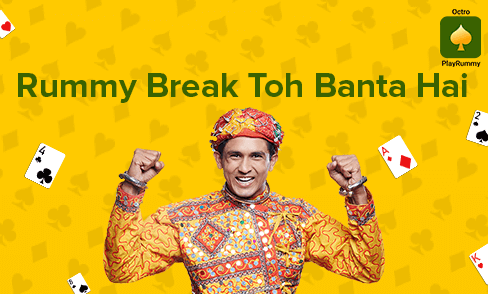 Rummy is a card game which is centuries old and a very popular one as well. People have always liked and enjoyed playing this game in groups to have a good time. With the advancement in technology and internet, the rummy game has become even more popular because now it can be played online. Most of us don't get an opportunity to take a break because of our hectic lives and this is one game on which without investing much time people can relax. Reasons why passionate rummy players need to take a rummy break.
Relieves Stress
The lifestyle most of us have today isn't a healthy one. We are either too busy working or running around to meet other requirements of our daily lives. This constant race for survival does affect us mentally and this is the reason most of us suffer from some kind of stress. While rummy is not a medical cure for stress, taking a rummy break can surely help you relieve it, even if for a brief moment. Now with online rummy you can play the game anytime, anywhere as per your convenience.
Superfast Entertainment
Movies, outdoor sports, travel are great options to entertain yourself but movies require you to invest a lot of time, outdoor sports and travel these days aren't really safe because of the pandemic. So, what's one thing which can keep you entertained and that too do it very quickly? One great option is playing the rummy game which can entertain you in a jiffy.
Builds Patience
Rummy game is all about skills where players use different strategies to have an upper hand in the game over their opponents. Understanding all the moves that are made on a rummy table while playing online or offline requires patience because players can master this game after regularly playing it. This effort helps a person improve their patience.
Enhances Problem-Solving Skills
Card games like rummy help players develop and improve their problem-solving skills. This is a game of unexpected moves. As a rummy player you will face many kinds of challenging scenarios in the virtual world and these scenarios will help you enhance the ability to solve problems. Not only this rummy even improves your observation skills. Good rummy players are good at observing people and their behavioral patterns.
Improves Memory & Focus
If you are someone who wants to improve memory or focus on a task for a longer period of time then taking a break to play rummy can really help. The game will need you to remember moves that you or other players have made. Doing this consistently will help you improve remembering things, events etc there by improving your memory and enhancing your focus.
Rewards
Last but by no means the least it is the amazing real cash rewards that rummy players can win in a short span of time. There are many online rummy platforms which offer players great bonuses to join and play on their platform. Not only these, some online rummy platforms even have great loyalty benefits for their players. There are tournaments as well, in which you can play and win huge cash rewards.
So, the next time you feel you have stress or want to have some fun or improve certain other aspects of your personality, get on the best rummy app and play rummy, kyuki rummy break toh banta hai!